Webinar Date: February 3, 2022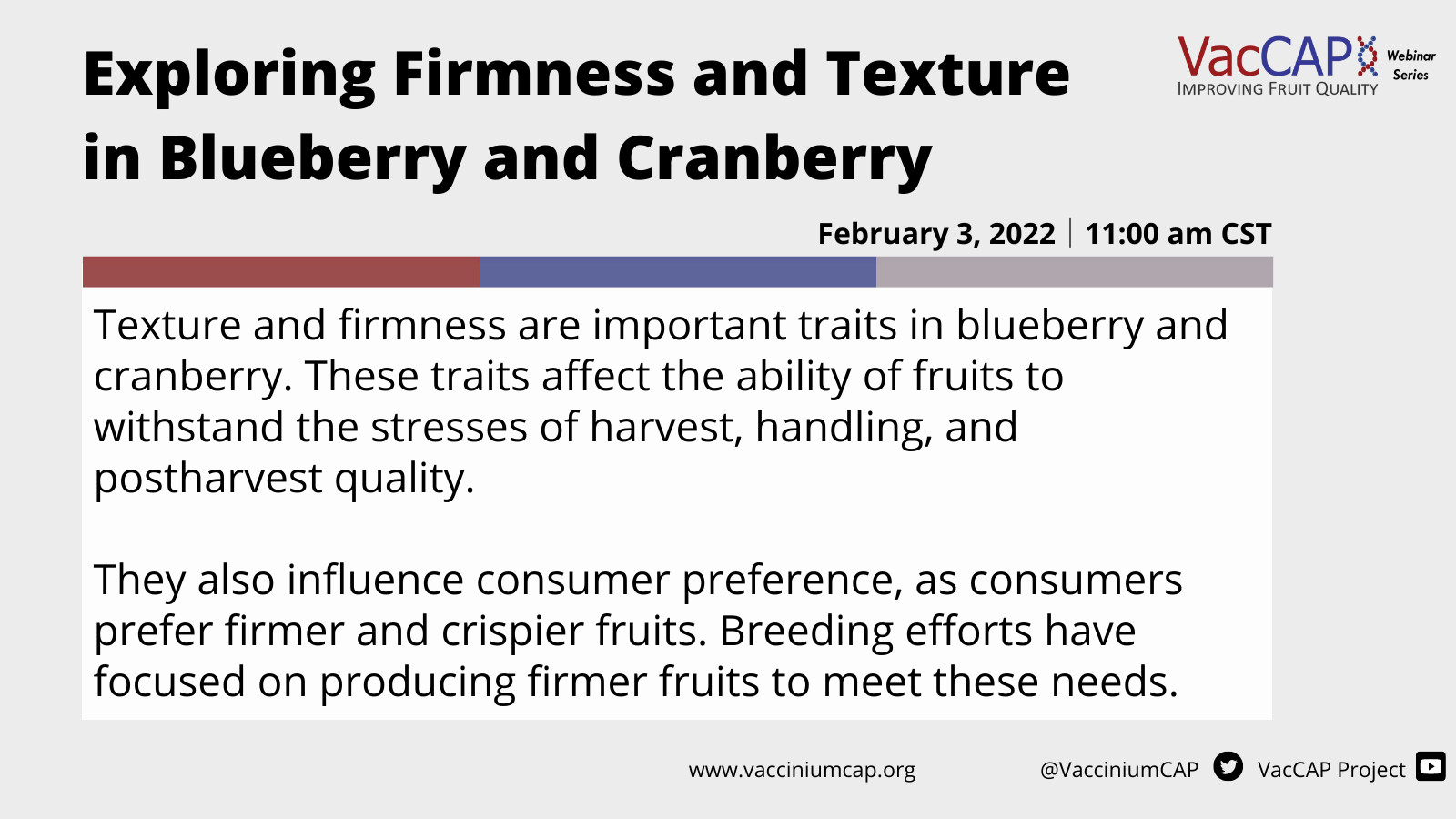 Texture and firmness are important traits in blueberry and cranberry. These traits affect the ability of fruit​s to withstand the stresses of harvest, handling, and postharvest quality. They also influence consumer preference, as consumers prefer firmer and crispier fruits. Breeding efforts have focused on producing firmer fruits to meet these needs.
In this webinar, our speakers will review the methods for quantifying and assessing texture and firmness in blueberry and cranberry ​fruits using the most current phenotyping techniques.
Presenters:
Penelope Perkins-Veazie, North Carolina State University
Lara Giongo, Fondazione Edmund Mach
Juan Zalapa, USDA-ARS, University of Wisconsin-Madison
Register here: https://bit.ly/333Ent1