Webinar Date: August 22, 2022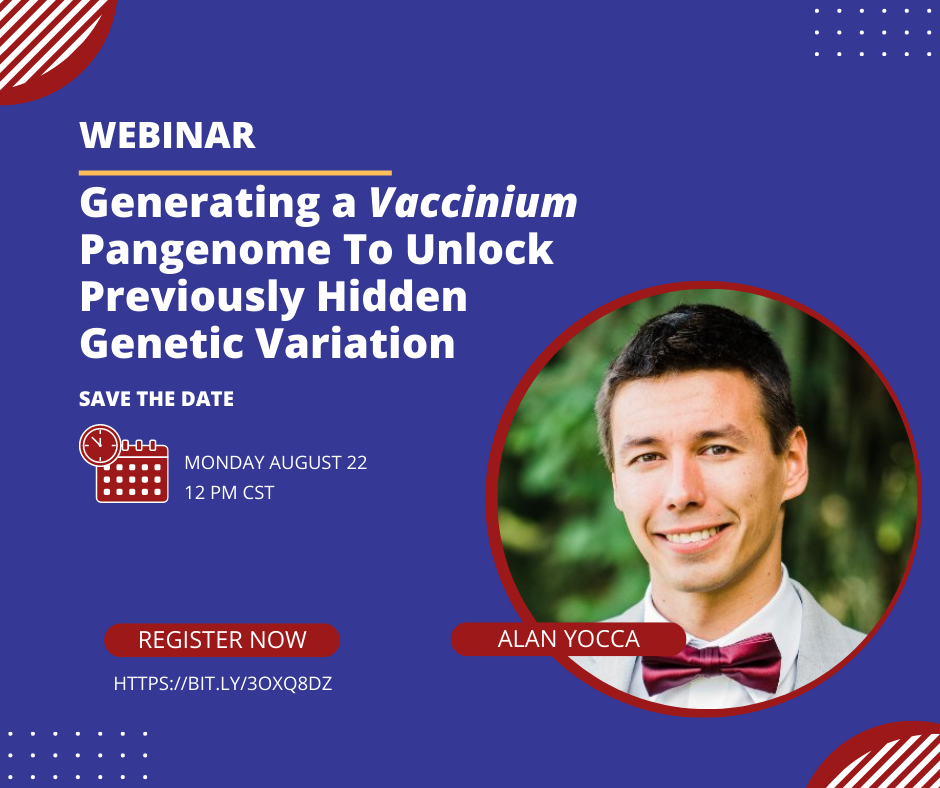 On August 22, at 10 am PST (1 pm ET), we are presenting a webinar titled "Generating a Vaccinium Pangenome To Unlock Previously Hidden Genetic Variation". You can sign up here, and the recording can be found on our VacCAP Project YouTube channel.
The total genetic diversity of a species cannot be captured with a single genotype. Therefore, we sequenced the entire genome of several diverse cranberry and blueberry genotypes to discover thousands of new genes not found in previous reference genome assemblies. We found novel Vaccinium genes display unique signatures and are potential targets for future blueberry and cranberry breeding.
Speaker: Alan Yocca
Alan Yocca recently graduated from Michigan State University where he worked under Dr. Patrick Edger to develop the Vaccinium pangenome. He currently works as a Postdoctoral Research Scientist with Dr. Alex Harkess at Hudson Alpha Institute for Biotechnology. Alan's research aims to understand plant genome evolution at diverse phylogenetic scales.
Register here: https://bit.ly/3oxq8DZ