By Dr. Massimo Iorizzo, Project Director, North Carolina State University 
Soon after I joined the small fruit scientific community in 2015, I realized that the ingredients needed to establish a community-based project to support advances in molecular breeding for blueberry and cranberry were already in place.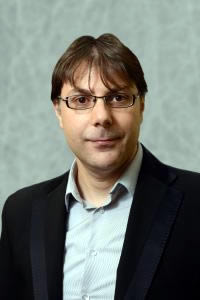 Blueberries and cranberries are two crops that—bedsides being morphologically different—belong the same genus, Vaccinium, and share a lot of genetic information.
New breeders with expertise in quantitative genetics and genomics had recently been hired, complementing the skills of a group of highly productive and respected traditional breeders in the small fruit breeding community. 
There was strong financial and strategic support for small fruit breeding programs from an industry community encompassing global leaders in blueberry and cranberry breeding, production, processing, and distribution.
National and international scientists—with expertise in plant pathology, post-harvest physiology, horticulture, food science, socio-economics, engineering, molecular genetics, bioinformatics, and extension—were already supporting breeding programs, establishing a strong transdisciplinary team. 
I trust that you would agree with me, that it was worth the efforts to put all these ingredients together in the form of The Vaccinium Coordinated Agricultural Project (VacCAP). Last and most importantly, this community is made of very dedicated and trustworthy professionals, and that is why we can bring this first edition of the VacCAP newsletter to you.
We welcome VacCAP collaborators and industry partners' inputs and we look forward to communicating and sharing our research with you.