In our Student Spotlight Series, we want to introduce you to the students who help make VacCAP possible through their passion and hard work. In this segment, get to know Özgecan Yalçın, a graduate student of Horticulture, Plant Breeding and Genetics at Oregon State University with advisors Dr. Nahla Bassil and Dr. Claire Luby. 
What is the project you're working on for VacCAP about?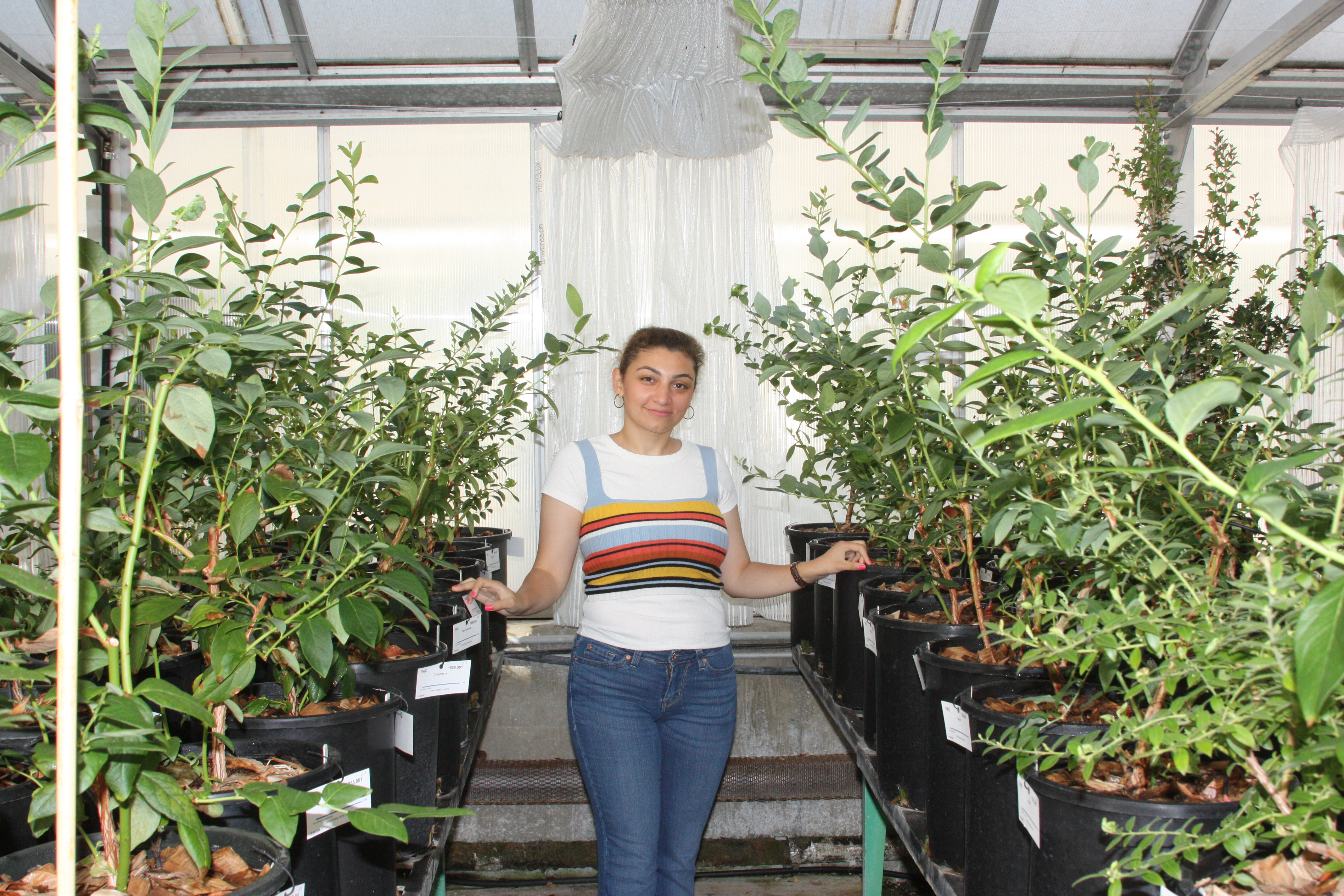 My study mainly focuses on understanding the genomic regions affecting fruit firmness in blueberry. My project was to identify Quantitative Trait Loci (QTLs) for plant development and fruit quality traits in blueberry plants from a bi-parental population (Draper-Selection _44392 and 'Jewel'), and comparing phenotyping data with genotyping data of the same population using QTL analysis to understand the regions controlling fruit quality traits in blueberry.
What is something you like or find most interesting about your work?
The possibility of finding a major genomic region confirming fruit firmness and identifying the causal genes in blueberry is inspirational. This locus could be used by other scientists to understand, study further and improve fruit firmness in blueberry in the future.
What do you hope to do in the future after your work here?
I am planning to pursue a PhD in molecular studies in my home country, Türkiye, preferably on blueberries.
Anything else you would like to add?
I would like to thank Dr. Chad Finn, who initially accepted me to this project, and my advisors Dr. Nahla Bassil and Dr. Claire Luby for their expert guidance and mentorship through this project, and the VacCAP team for their support.